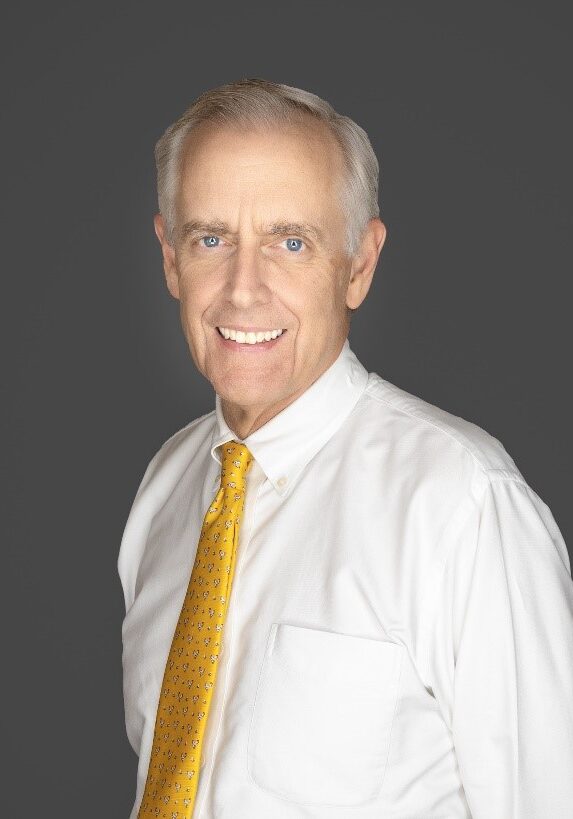 YOUR PHYSICIAN
Allan R. Kelly MD opened his office in 1985, joining his father, Gordon B. Kelly MD, and brother, Robert H. Kelly MD, in individual practices at 929 College Avenue. His approach and model of care has evolved from a lifetime of study, commitment, education, and dedication to medical care.
Born in Fort Worth in 1955, he attended high school at Fort Worth Country Day before graduating from Amherst College in Amherst, Massachusetts, in 1977 with a degree in Biology. His medical education began at Harris Hospital Medical Laboratory and continued at the University of Texas Southwestern Medical School in Dallas, where he earned his MD in 1981. From there, he completed his internship and residency in Internal Medicine at the Ohio State University Hospitals in Columbus, OH, before returning to Dallas in 1984 for a subspecialty fellowship in Infectious Diseases at the Baylor University Medical Center. His mentors included Calvin Kunin, Ralph Tompsett, Donald Seldin, and others.
Dr. Kelly's research interests have included microbiology and physiology. Since moving to Fort Worth, he has been a principal investigator in multiple pharmaceutical research projects, including antiviral and antidiabetic products. Also, in Fort Worth, he has been a member of the Reach Registry, an international collaboration in stroke and heart attack prediction. Much of this work has been published in journals, including the New England Journal of Medicine and the Journal of the American Medical Association.
Dr. Kelly is a member of the American College of Physicians and a diplomate of the American Board of Internal Medicine. He is a member of the American Society of Microbiology and American Geriatrics Association. He is also a member of the Tarrant County Medical Society (TCMS) and the Texas Medical Association (TMA). Dr. Kelly is also a diplomate of the American Board of Medical Examiners.
Since 1985, Allan Kelly has served on the boards of hospitals, committees, and medical associations in Fort Worth, Tarrant County, and in Austin. He continues to share his medical education and expertise with others as an attending physician supervising residents, interns, and students at THR Fort Worth and the University of North Texas. Since 1993 he has worked in the General Internal Medicine Preceptor Program, introducing medical students from across the state to community-based clinical practice.
He is a recipient of the American Medical Association Physicians Recognition Award. Dr. Kelly was a Clinical Assistant Professor in the Department of Internal Medicine at UT Southwestern Medical School from 1985 through 1997 and has had similar positions with the UNT school. He is grateful for the leadership and collegiality of physicians, nurses, and others in his community and professional organizations. Dr Kelly believes that no physician practices in isolation, and we are all dependent on and benefit from a larger medical community.
He holds Texas medical licensure and is board certified in Internal Medicine. He is a member of professional organizations and on staff at area hospitals and has volunteered and served as a board member for medical institutions and non-profit organizations like Samaritan House and Catholic Charities, among others. Dr. Kelly is a fellow of the American College of Physicians (ACP) and has served on the board of governors for the Texas ACP.
Dr. Kelly and his wife Mary Craven Kelly live in Fort Worth and have two daughters, a son, and two grandchildren. Dr. Kelly enjoys running, swimming, and playing tennis. He plays the piano and enjoys spending time with his family. In 2010, Drs. Robert and Allan Kelly created Premium Medical Home.
Full CV available on request.
WHAT IS AN INTERNIST?
Internal medicine physicians or internists are specialists who apply scientific knowledge and clinical expertise to the diagnosis, treatment, and compassionate care of adults across the spectrum from health to complex illness. They are especially well-trained in the diagnosis of puzzling medical problems, in the ongoing care of chronic illnesses, and in caring for patients with more than one disease. Internists also specialize in health promotion and disease prevention.
"The awe of discovering the human body. The honor of being trusted to give advice. The gratitude for helping someone through a difficult illness. These things never grow old." Danielle Ofri, MD, 2020.
As your doctor, Dr. Kelly will analyze your medical history, physical condition, and the results of scientific tests, taking as much time as necessary for your care. He takes a PERSONAL INTEREST AND APPROACH with each patient. He will guide you through the course of treatment as well as counsel you on any appropriate lifestyle changes.