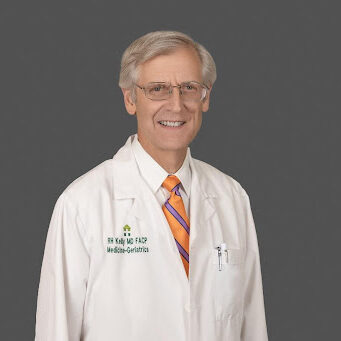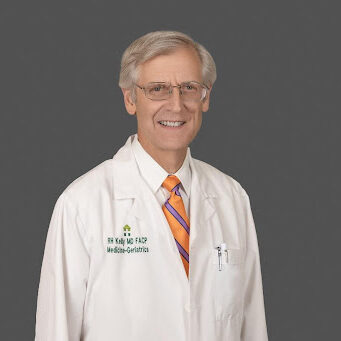 BA, Amherst College, Neuroscience and Psychology
MD, University of Texas Houston
Internship and Residency, Oklahoma University
Practice Established 1984
1984 Board Certified in Internal Medicine
1988, 2007 Board Certified in Geriatric Medicine
2000 Fellow American College of Physicians
Robert H. Kelly MD opened his office in 1984, joining his father, Gordon B. Kelly MD, and brother, Allan R. Kelly MD, in the same building at 929 College Avenue built to house these individual practices. His unique approach and model of care has evolved from a lifetime of study, commitment, education, and dedication to internal medicine, geriatric medicine, hospital care, hospice care, and post-acute care.
Robert H. Kelly MD FACP was born in Fort Worth and attended high school at Fort Worth Country Day. He completed his B.A. in 1977 at Amherst College (Amherst, Massachusetts), where he majored in psychology and neuroscience. His medical school training was at the University of Texas Medical School in Houston. After four months at Oxford University in England in a postgraduate externship, Dr. Kelly earned his M.D. with Honors in Internal Medicine, Infectious Diseases, and Pediatrics. He completed his internship and residency in Internal Medicine at the Oklahoma State Teaching Hospitals before continuing to a postgraduate course in Geriatric Medicine at the University of California at Los Angeles Medical School, which he completed in 1987.
In 2000, Dr. Kelly was elected a Fellow of the American College of Physicians. Dr. Kelly has been awarded numerous honors and certifications, including Fort Worth magazine's 'Best in Internal Medicine' in 2001 and 2002 and a Fort Worth Business Press inaugural 'Health Care Hero' award in 2003. In 2010, Drs. Robert and Allan Kelly created Premium Medical Home.
Robert Kelly holds Texas medical licensure and is board certified in Internal Medicine and Geriatric Medicine. He lives in Fort Worth with his wife, Paula.
"The practice of medicine is predominantly a humanistic act. Physicians must care about their patients, and they must constantly improve their scientific knowledge about disease. to care and not know is dangerous. To know and not care is even worse. Caring and knowing must be combined to succeed in doctoring."
J. Willis Hurst, MD
Full CV available on request.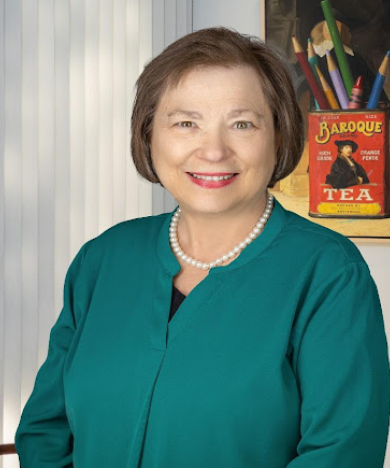 Carol Kenel-Filley
Carol joined the practice as CFO in October 2012. She brings 20+ years of financial and management experience to the company. Previously, she served as Director of Fiscal Services for ABODE Treatment, Inc., a substance abuse treatment facility where she worked for 14 years. Out of high school, Carol served with the Army Security Agency where she obtained a Top-Secret Crypto security clearance. Her last duty station was in Arlington Hall Station outside of Washington D.C. Carol is currently a member of the National Bookkeepers Association, the National Notary Association and the American Legion.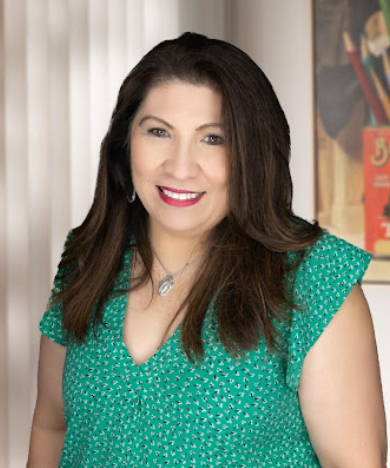 Estella Hernandez
Estella has been the Office Manager for Dr. Robert Kelly for the past 23 years. She enjoys country and western music, musicals, and cooking. Most important is spending time with her family. 3 wonderful children and 2 grandsons keep her grounded, healthy and loved. Her oldest daughter is a 5th grade math/science teacher. She is married and they have one son. Her middle daughter is a hair stylist and has one son. The youngest, a son, is a Marine who served one tour in Afghanistan. He is a Paramedic/Firefighter and is also in the National Guard Reserves.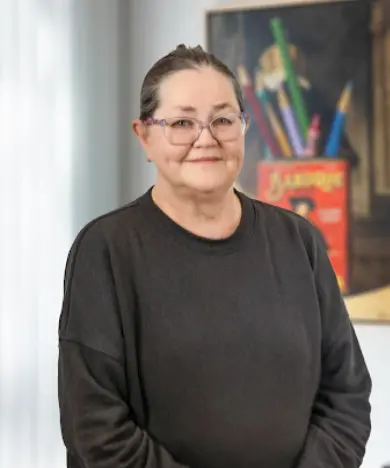 Ramona Rhodes
Ramona is the LVN for the office and has been with Dr. Robert Kelly since January 2022.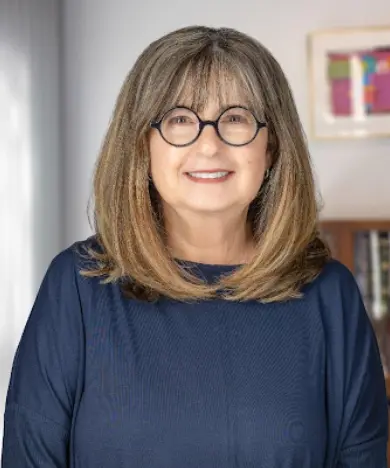 Terry Walker
Terry has been with Dr. Robert Kelly since 2003. She manages medical records and files.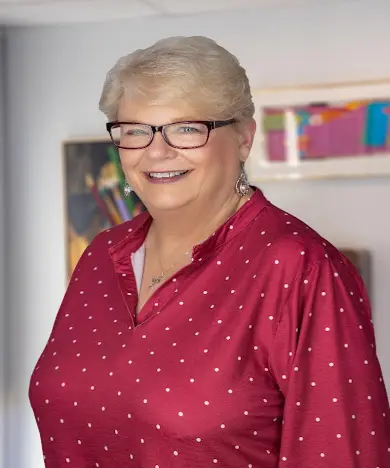 Jackie Goetz
Jackie came to the practice in 2014, after working in a bakery for 25 years in various accounting positions. She works nights for Dr. Kelly helping him with the Annual Wellness Reports and tracking various scheduled labs and procedures. Jackie has a son who will graduate from Arlington Baptist College soon. From there he plans to be an educator and coach baseball.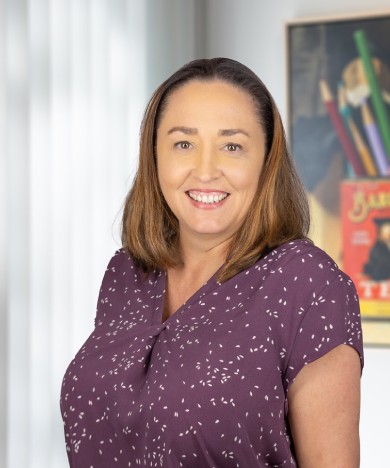 Kristen Gray
Kristen started working with the practice in 2020 after working in Human Resources for over 20 years. She works at the front desk after previously working nights for Dr. Kelly. Having been born and raised in San Diego, California, she moved to Texas with her husband in 2016, since he missed home, having been born and raised in Texas. On her time off, she loves to travel the world.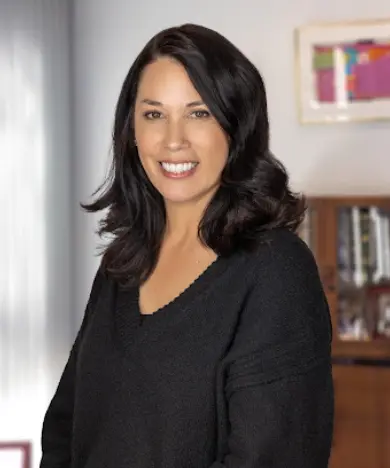 Kellie Thornton
Kellie is our Records Analyst. She has been with us since May of 2021. Kellie has a husband, 3 children and 3 grandchildren. She enjoys spending time with her family and horses.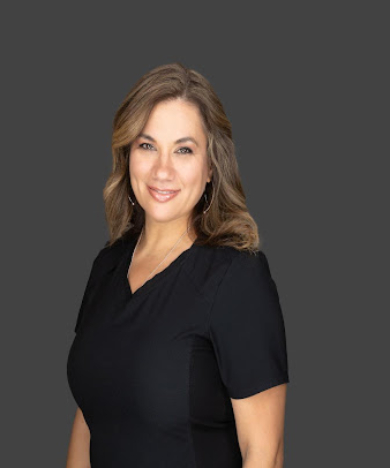 Charlotte Campos
Charlotte has worked in the medical field for many years and functions as an assistant in our office. She is a wife and a mother of 3. Charlotte has enjoyed many jobs in the medical field which included billing, coding, credentialing, and provider relations. When not working in the office, she loves cooking, sewing, and DIY projects in her home. Charlotte has a military spouse and has worked with special programs to help people navigate with spouses in deployment. She has been awarded Military Spouse of the Year.